Keep in mind that the date put here was because of it being in multable sources saying it's from that date instead of February 1, 1999 which was what was on here.
A Little Curious is an animated children's television series created by Steve Oakes. The series' aired from December 5th, 1998 to August 15, 2000, and is still airing reruns on HBO Family. The show was produced by Curious Pictures, and is rated TV-Y.
Each episode focuses on three simple subjects, such as "Top, Bottom, and Jump", and each episode will have typically 1-minute shorts that focus on each subject. The shorts star Bob the Ball, Little Cup, Mr. String, Doris the Door, Mop, Pad and Pencil, Plush, and the Shoe Family. They are also produced in many animation styles, with the main three being CGI, stop motion, and cel animation. Live-action shorts featuring kids are also seen, narrated by Bob.
Characters
Edit
Bob the Ball - A red rubber bouncy ball that narrates the show. He is voiced by Cameron Bowen.
Little Cup - A little decorated cup of pink juice that is curious about a lot of things and asks questions. He is friends with Bob. He is voiced by (coincidentally) Bob Kaliban.
Mr. String - A small thin piece of blue string that's a worry wart. He can shapeshift into all kinds of things. He is voiced by Gary Yudman.
Plush - A multi-colored stuffed dog that doesn't speak that much. He is most likely the pet of Bob and friends. He is voiced by Bob Kaliban.
Mop - A yellow mop with cyan hair/cloth that takes care of Bob and Little Cup. She is voiced by Amanda Kaplan.
Doris the Door - An orange and purple door that is an elder. She is voiced by Marilyn Pasekoff.
Pad and Pencil - A drawing pad and a pencil that are a French couple. Pad is voiced by Gerrianne Raphae, and Pencil is voiced by Rafael Ferrer.
The Shoe Family - A family of shoes that have shoe themed names. Mary Jane (voiced by Amanda Kaplan) is a pair of Mary Janes, Lacey (voiced by Sandy Correia) is a pair of sneakers with laces, Mr. Shoe (voiced by Gary Yudman) is a pair of brown dress shoes, and Mrs. Shoe (also voiced by Sandy Correia) is a pair of red high heels. In "A Little Curious About Life", they had a baby boy named Booties, who is a pair of blue baby booties.
Episode and Shorts Guides
Edit
The episodes and a few shorts and songs were listed on this article, but have been moved to a much better episode guide. You can view those below.
Shorts Guide (Also includes songs)
Home Releases
Edit
There are a few releases of this show other than the VHS tape on various streaming services. This does'int not include cable subscriptions this was on (Ex Charter, Direct TV).
VHS Tape (HSP Release, only physical release)
HBO Max
HBO Now
HBO Go (A mobile app, unsure if this is still the case, most likely)
Amazon Prime (No longer available, some episodes link to HBO's streaming service)
Spectrum / Charter On-Demand (See if any other cable providers with On-Demand has this show, or a simaler feature to On-Demand)
Direct TV (Unsure if it's On-Demand, if not remove Direct TV from this list)
Hulu (Requires use of a HBO Max being added to the Hulu subscription to view.)
Apple TV (Mentions it also being on Hulu, Amazon Prime, and HBO Max)
Google Play (The page for this show does'int have anything outside of very minimal info)
Reception
Edit
The show got a 7.1 from IMBD, 3 stars out of 5 from Common Sense Media and says is for ages 2/3+ saying that the characters is'int as charming as characters from Disney, or even Noggin which is a channel for the same demographic as HBO Family. There's also Animation World Network's article dated March 1st, 1999 which says the show plays it too safe.
The show has a very small following of fans through many things like this wiki, the dedicated Discord server, a part of the Crashbox fan server, the sub-reddit, and various uploads on YouTube from fans.
Localisations
Edit
This is a list of localisations this show was given.
American
Latin America
Romanian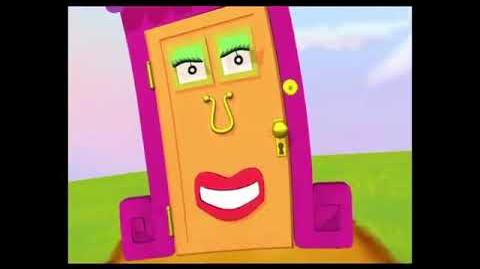 The show was known to have a Latin American dub that was not complete as it only dubs some of the lines (in the intro at least, find out more of this release)
References
Edit
Community content is available under
CC-BY-SA
unless otherwise noted.